SPECIFICATIONS:
Platform: 18 Volt
No-Load Speed: 7000rpm
High Torque
Powerful brushless induction motor delivering high torque
Wheel Size: 5" (125mm)
INCLUDES:
18v Brushless 5" Cut Off/Angle Grinder
18v 5.0Ah Battery Pack
18v Charger
THE ULTIMATE IN CORDLESS TOOLS
The new SP Max Drive power tool program has been developed to offer superior performance to automotive, industrial and trade applications. Each SP Max Drive tool offers the best componentry for longevity and durability for the life of the tool and are rated in real working torque for real performance with optimal size, weight and comfort.
The core to the SP Max Drive program are the Max Core microprocessors that offer the ultimate charger to battery to tool interface to improve outright performance. We have embedded microprocessors in all three components to give users longer run times, charge and discharge protection, intelligent current flow and temperature protection. With SP Max Drive using Max Core technology we can offer more work time, more power, more recharges and ultimately better performing tools.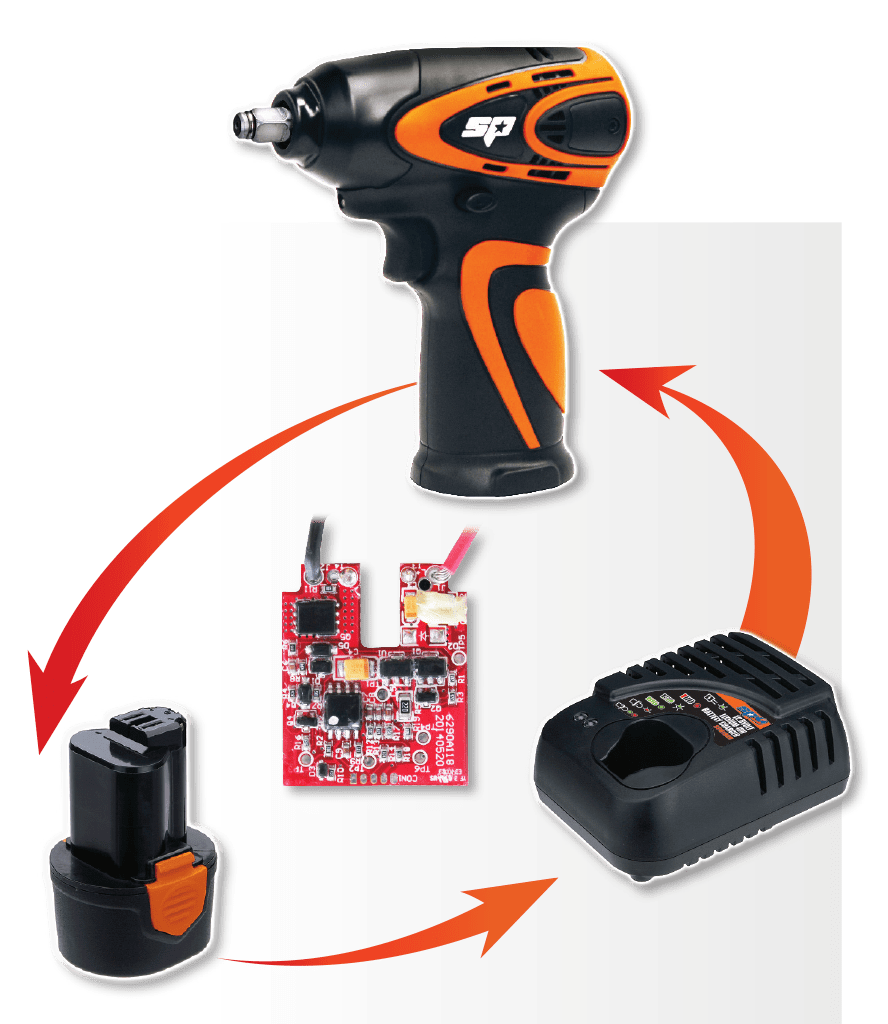 The SP Max drive cordless range is powered by next-gen INR chemistry battery cells. The INR chemistry combines the safety and low resistance of Manganese and the high energy capacity of Nickel. When we combine these cells with Max Core electronics, the result is a battery pack with superior performance and safety or in simple terms, the very best available.