This TQ Pro "Latest Applied Technologies" 2-Stage Hydraulic Telescopic Transmission Lifter offers a wide range of versatility designed to help increase workshop productivity. For use with car and light truck transmissions. The universal mounting cradle provides a wide four way tilt range and the wide base is enhanced by four premium nylon swivel castors for safer manoeuvring around the workshop. The convenient rapid lift without load and slow descent with load is controlled via the foot operated pump and release valve to keep the mechanic's hands free during use. The height and cradle adjustability of this telescopic Transmission Lifter makes it great for any transmission installation or removal. CNC technology, ensures the chassis and frame constructed of superior-grade steel is manufactured to exacting standards that meet TQ Pro expectations for professional quality and durability.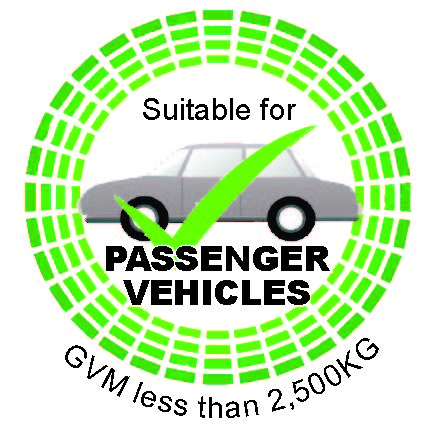 Intended Use
Designed for the removal, installation and transportation (in the lowered position) of passenger vehicle transmissions that are raised by an in-ground or above-ground lift.
Features
Using CNC technology, the chassis and frame is constructed of superior-grade steel and built to exacting standards for professional quality and durability
High quality large diameter hydraulic steel cylinder with precision tolerances and in-ram bleeding and lubricating mechanism
Piston-ram is treated and polished to minimise wear and extend service life
Premium quality (doubled) O rings with anti-dust ring, reduce wear and substantially increase durability
Concealed double staged pump core
Rapid lift without load
Slow descent with load
Overload safety valve
Lead-free paint finish is applied after a thorough chemical wash to ensure a long-lasting and durable finish
Paint is oil, grease and dirt-resistant for easy cleanup
Oversize mounting cradle provides a broad 4 way adjustment / tilt range
Premium nylon swivel castors
4 Way Tilting Cradle Offers The Perfect Mounting Angle
The oversize design of the mounting cradle design provides a wide fore and aft tilt range to get the load in the perfect position.
Versatility And Portability To Match Your Needs
Positioning this transmission lifter is just a one-person job. The sturdy base includes four premium nylon castors that swivel a full 360°, adding effortless maneuverability. Once your transmission lifter is in place, the smooth, high speed hydraulic system makes easy work of lifting and lowering.
Use It Day In And Day Out
The TQ Pro Telescopic Transmission Lifter is the perfect choice for use with car and light truck transmissions. The base design makes this transmission lifter easy to move whilst maintaining stability under most vehicle hoists, and an oversized cradle increases contact area with the load for a sure hold on most transmissions.
Specifications
Safe Working Capacity: 500kg
Maximum Height: 1940 mm
Minimum Height: 940mm
2 Stage Lift Ram travel: 1st=490mm 2nd=510mm
Cradle Size: 280x280mm (480x480mm Max.)
Forward Tilt: 55°
Rearward Tilt: 91°
Left Tilt: 55°
Right Tilt: 16°
Base Dimensions: 610 x 740mm
Nett Weight: 65kg
Carton: 840 x 530 x 280mm
Gross Weight: 79kg

Shipping info: These are FULLY CONSTRUCTED so the $79 shipping cost list is METRO MAINLAND areas only! If you are in a rural or offshore location there will be an additional shipping cost, Please order now & we will contact you BEFORE processing the order with details of the rural cost. The order will only proceed if you are happy with the shipping.
Delivery info: As these units ship on a pallet or skid they cannot be shipped/delivered to a private residence for health and safety reasons/rules & we will require a business address for delivery of this order that must have access to a forklift for unloading.
Click & Collect If you are in WA or Vic you can collect from our metro warehouses there by using the coupon code WAREHOUSECOLLECT when placing your order online. This will remove the shipping from the order & alert the staff in WA or Vic that you will be collecting personally. Once the order is ready we will email you the collection address & other details. NOTE: Do not put the coupon in the order comments section. Look for the coupon code link in your online shopping cart or the secured checkout.