NEW PRODUCT! (features a lighter construction, slightly lower height reach but great tilt lean over the 2002t)
This TradeQuip "Made for the Trade" Telescopic Transmission Lifter is designed for lifting passenger car transmissions under a properly secured, overhead vehicle hoist or in a garage pit. It uses a manually operated foot pump hydraulic system with a hand release valve lever. The universal lifting platform provides a wide fore and aft tilt range with four easy adjustable brackets that accommodate a wide variety of transmissions.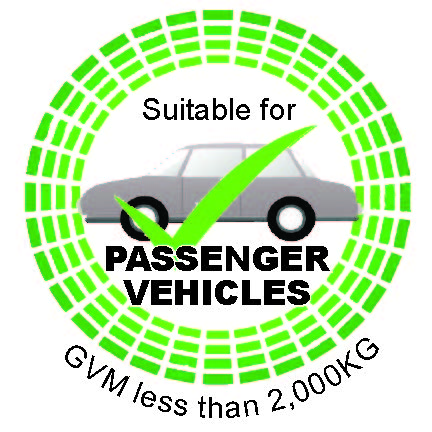 Features:
Durable steel frame
Load control chains hold transmission in place
Designed for lifting & lowering passenger car transmissions
4 swivel castors provide stability and easy manoeuvrability
Adjustable lifting platform for quick adjustment for most pan configurations
Specifications:
Safe Working Capacity: RWD/FWD GVM <2,000kg
Rated Capacity: 500kg
Maximum Height: 1768mm
Minimum Height: 820mm
Lifting Platform: 250 x 362mm
Forward Tilt: 9˚
Rearward Tilt: 17˚
Nett Weight: 52kg
Carton: 490 x 310 x 770mm
Gross Weight: 59kg
Intended Use Designed for the removal, installation and transportation (in the lowered position) of passenger vehicle transmissions that are raised by an in-ground or above-ground lift.
Shipping info: These are FULLY CONSTRUCTED so the $59 shipping cost list is METRO MAINLAND areas only! If you are in a rural or offshore location there will be an additional shipping cost, Please order now & we will contact you BEFORE processing the order with details of the rural cost. The order will only proceed if you are happy with the shipping.
Delivery info: As these units ship on a pallet or skid they cannot be shipped/delivered to a private residence for health and safety reasons/rules & we will require a business address for delivery of this order that must have access to a forklift for unloading.
Click & Collect If you are in WA or Vic you can collect from our metro warehouses there by using the coupon code WAREHOUSECOLLECT when placing your order online. This will remove the shipping from the order & alert the staff in WA or Vic that you will be collecting personally. Once the order is ready we will email you the collection address & other details. NOTE: Do not put the coupon in the order comments section. Look for the coupon code link in your online shopping cart or the secured checkout.